There are many stories and achievements around the Russian Grand Prix.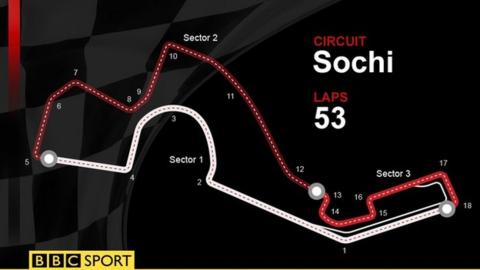 One such story is of Nico Hulkenberg who would be appearing for Force India. He is lined up for representing the country at the hundredth week in Sochi. He had made his debut in 2010 at the Bahrain Grand Prix. This driver of German origin started off driving for Williams. He then started off as a test driver for Force India in 2011. Nico's participation in the team was in 2012 after which he switched to Sauber in 2013. He then came back to Force India and has been with the team since then.
Even though this would be his hundredth weekend for races, he is yet to get achievement that he desires. He is yet to finish in F1 at the podium. Till date his best achievement has been P4. When he was interviewed he stated that he is himself surprised that he has completed hundred weeks in races. He feels that he has learnt and come far in this time span. However, he hopes to make better results and progress. That should start off with this weekend; it also is an iconic weekend for him in his career.
His goal is to get as many points as he can in the Russian GP. The full potential of the team could not be explored in the previous two races that had been frustrating for him. With issues like tire degradation the team was restricted to show their full racing potential. However, Sochi has a smooth surface and hence, the team hopes that such problems will not arise this weekend. The track is also a large and interesting one and the laps being long with overtaking opportunities, Nico hopes to gain several points for the team.